So for nearly a year I have been eyeing the
Erin Condren Life Planner
off & on. Really loving it but not thinking I had enough of a life to need one or justify the cost. Then a few weeks ago some of my mom friends were talking about it and introduced me to the cult following facebook groups there are. I was in shock at WHAT these girls wrote in their planners and a little jealous of how cute they looked. There are stickers for everything you can think of.
So I finally bit the bullet and ordered mine. Once I decide on something I am pretty impatient and I ordered the Quick Ship version that has a generic cover, but once it is delivered it comes with a code for a free personalized cover! (just pay shipping) I thought that was a great idea so went with that.
I went kind of crazy and ordered stickers from etsy shops online and then made trips to Target, Hobby Lobby, Staples, Office Depot and AC Moore for "supplies".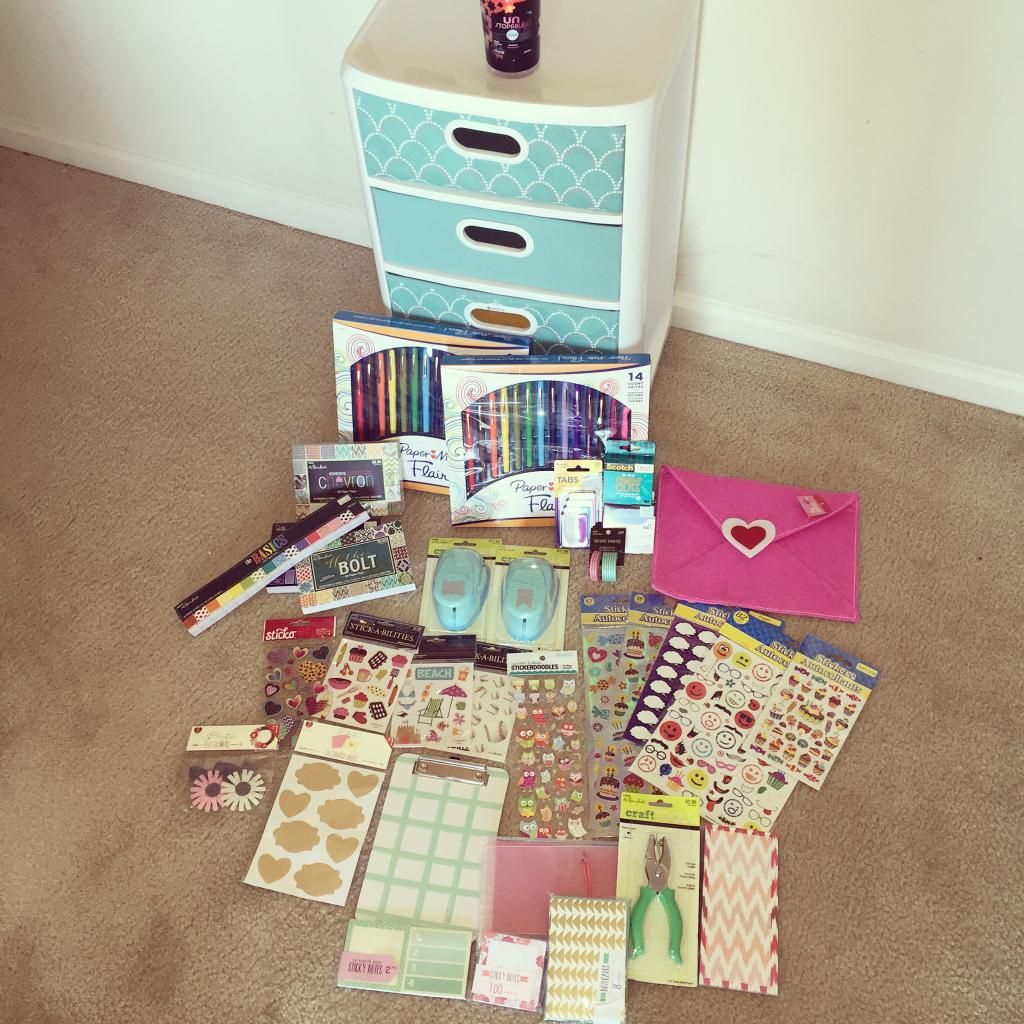 The storage bin is perfect! I got it from Target.
The Papermate Flairs are widely popular in the ECLP world and I found them on clearance at Office Depot for $7.92 for a 14 pack!
Hobby Lobby had a sale going on for 50% most scrapbooking supplies and I got a few punchouts, books of cardstock, stickers and a 1/8" hole punch.
Sadly, my Target One Spot was wiped out of all the cute stationary.
I had a friend make me a file with the colors I've been loving recently (mint & gold). I printed it out at Staples (because my printer sucks) then laminated it at home. Using the original ECLP cover as a guide, I used my 1/8" hole punch to hand punch holes and then using scissors cut little slits to the holes so that it could snap into the coils. Worked great! Now I'm going to use that Target gift bag to make a V-Day cover. It is the perfect size.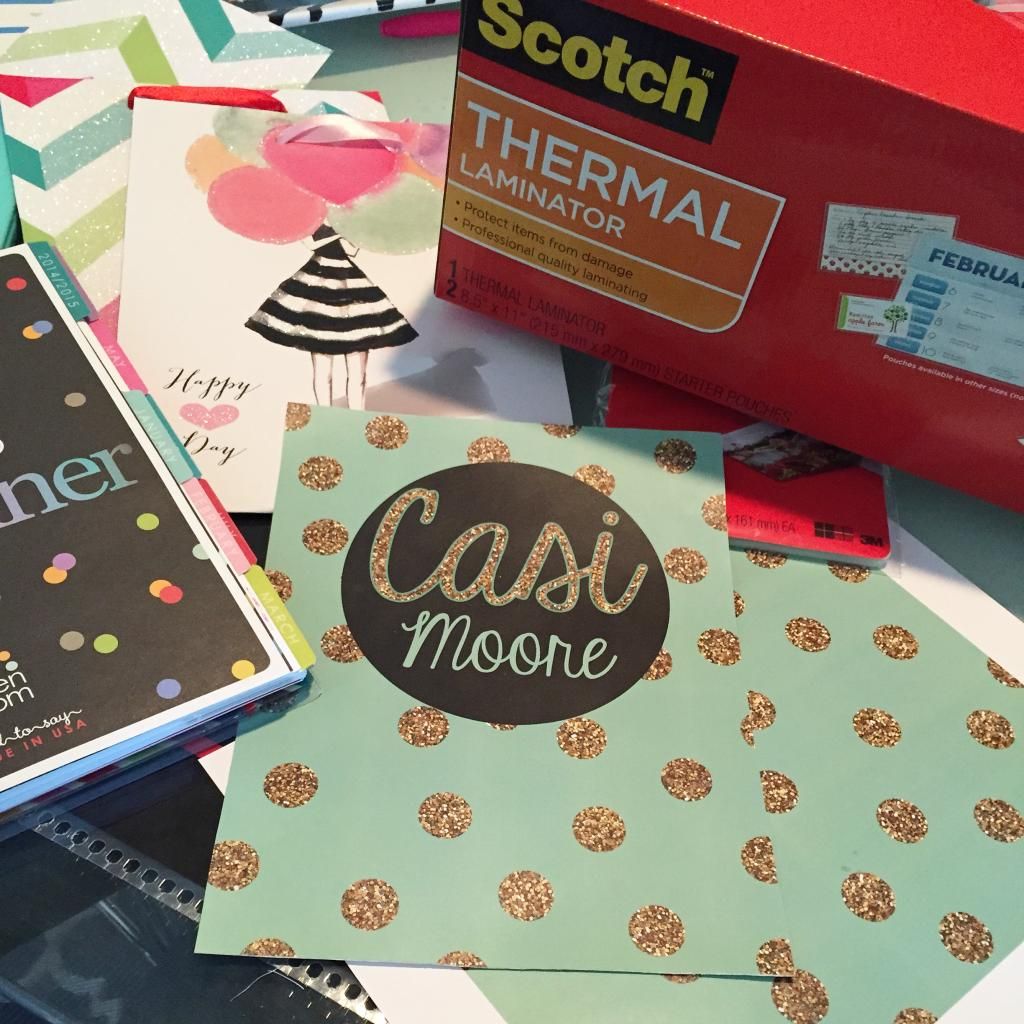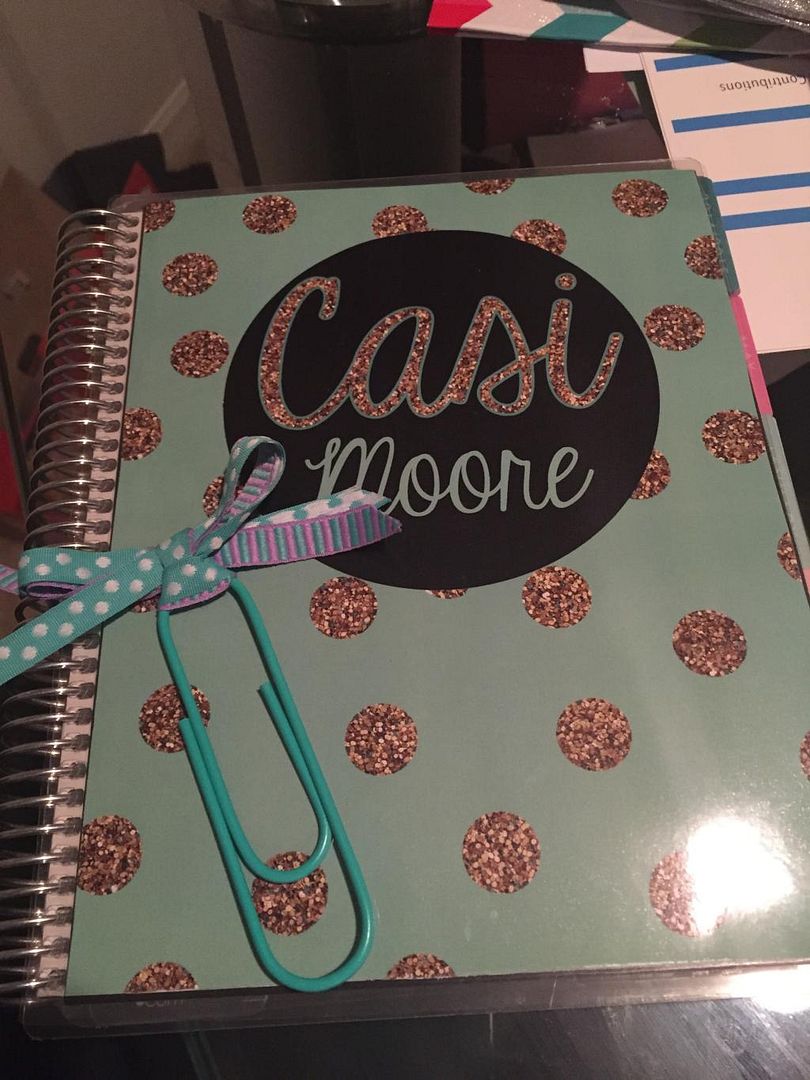 .
Here is my first week of decorating.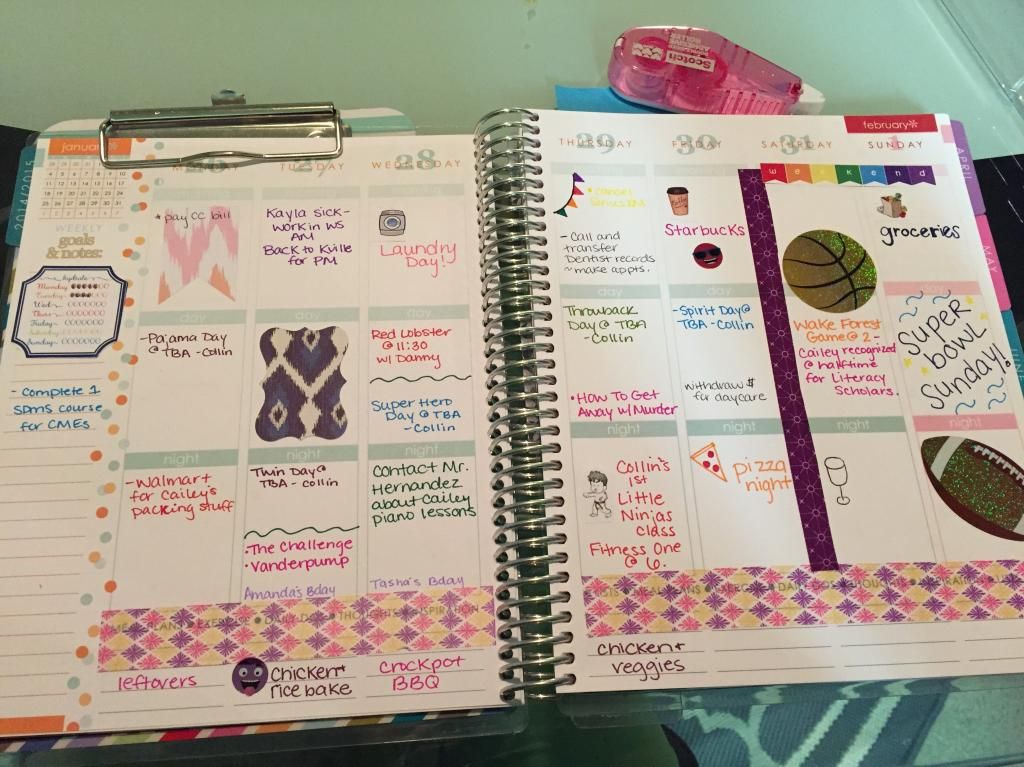 .
I like how there is so much space. Plenty of room for decorations along with everything you could possibly need to write. From planning your meals, to keeping up with what needs done around the house, to when bills are due. It's great!
I would like to write down notes when my kids say or do something funny so I can look back on it later and smile.
I've also seen other people who use the bottom portion to write down something good that happened each day or what they are thankful for. I think that is a great idea as well and may start incorporating that into my planning because I definitely need to learn to be more thankful!
**If you are interested in an Erin Condren Life Planner, you can use my link to sign up and it will send you a code that gives you
$10 off
your first purchase!! ;)